Downtown Las Vegas Soccer Club Announces Coach Rodrigo Morron.
We're excited to share the news that Coach Rodrigo Marron has joined the Downtown Las Vegas Soccer Club. He'll be leading our 2007 and 2009 Gold teams.
Rodrigo, hailing from Michoacán, Mexico, brings a wealth of coaching experience from both Mexico and the US. Notably, he holds the A-Pro license from FEMEXFUT received at Campus Club Tijuana Xolos
.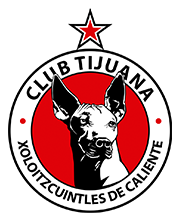 We want to welcome Rodrigo to our club, and we look forward to seeing the expertise he brings to our players in the upcoming seasons.
Our Proud Sponsors & Partners
Downtown Las Vegas Soccer Club
900 South Valley View Blvd. #175
Las Vegas, NV 89107
702-258-0279